Litestar Motorcycle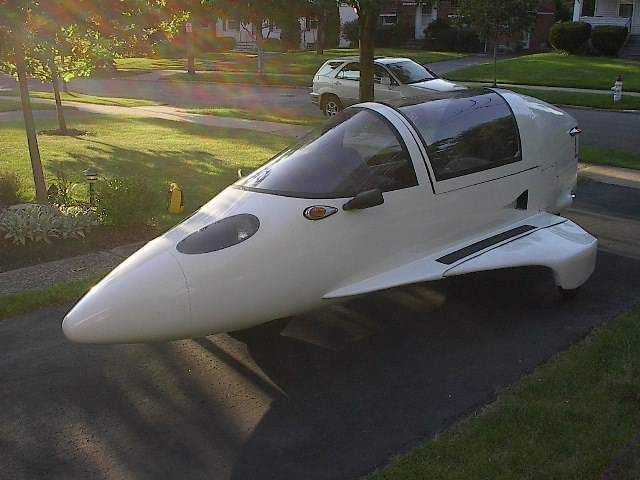 Click on picture for more pictures
Specifications


1980 PULSE/LITESTAR JET CAR WITH a 450 HONDAMATIC ENGINE
Exterior Color: White
You are looking at a very rare 1980 Litestar/Pulse or GCRV (ground cruising recreational vehicle) or Autocycle. These were built in the early 80's in Scranton, Iowa and were the design of the famous Aeronautical Engineer Jim Bede. He was responsible for the BD5 kit Airplane. These are very RARE as only 15 were ever built!! It is so fun driving because you actually feel like you are in a jet airplane!! This one sports a 450cc air cooled 1980's Honda-matic motorcycle engine. It is a two speed automatic with no clutch. It has a handle on the right side to shift with. It has 4 wheels, two motocylce wheels and two small Outrigger wheels on each wing. The outrigger wheels provide balance for the vehicle while it is at rest or while in a turn. Because of this it is considered a 3 wheeled vehicle and is normally licensed as a motorcycle. The vehicle is constructed of welded steel tubing with a fiberglass body. The front windshield, headlight shields and conopy are all made of strong clear Plexiglass. This vehicle is extremely futuristic looking and was even featured in one of the Back to The Future Movies. This vehicle is very aerodynamic and has 10 times less drag than a standard motocycle and its rider. This GCRV will seat two people in tandem but you will always want to be the one in the drivers seat!! I have taken this vehicle to car shows and people absolutely go nuts over this thing!! I have seen at least 40 people gathered around it at one show.


Click here to go back.
---
Subscribers and visitors to this website agree to abide by Midwest Internet, Inc.'s Policies and Agreements © 2001-2013 Midwest Internet, Inc. ALL RIGHTS RESERVED. This website may also contain the trademarks and service marks of other companies, and those trademarks and service marks are the property of their respective owners.